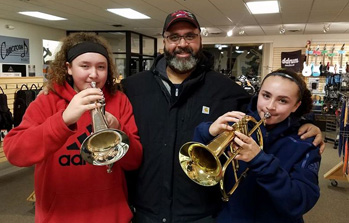 Instruments
There's not much that beats picking up a finely crafted musical instrument and making it sing. We are able to do something very few music stores can do: regularly stock a complete line of musical instruments, new and refurbished, beginner to professional, from the best manufacturers in the world. This, coupled with our easy school rental program, huge line of accessories, and world-renowned in-house repair facilities, makes Cameron's Music the solution for all your musical instrument needs.
Get Started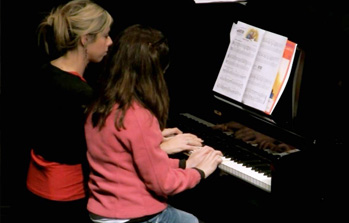 Lessons
Imagine how thrilled you'll be when you learn your first song. Or imagine how proud you'll feel when you see your child take a bow after performing in their first recital. Picture the thrill you'll get knowing how confident your child is performing onstage with their rock band. At Cameron's, we make learning music fun and productive. Our dedicated instructional staff has the knowledge, skills, and patience to help you soar as a musician. Let us tailor a curriculum that's just right for you and your family.
Get Started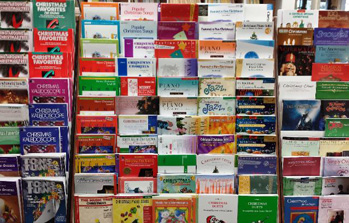 Sheet Music
The sheet music department at Cameron's is really the best in the area. Stop in and browse our collection! We carry all the school band method books, all the major piano methods, solo and ensemble competition pieces, current Federation Festival (NFMC) pieces, National Guild of Piano Teachers competition pieces, fake books, holiday music, Broadway, movie, and other contemporary songs, rock/pop style playing, music theory books, and individually printed sheet music on demand.
Get Started